Rates

Italy
Europe
International
3 hours
1000€
n/a
n/a
3 hours evening
1200€
n/a
n/a
Afternoon
1000€
2500GB£
ask
DinnerDate
2000€
3000GB£
ask
Overnight
2500€
3500GB£
ask
24h
3000€
4000GB£
ask
Week End
3500€
5000GB£
ask
Le tariffe NON SONO NEGOZIABILI: il mio servizio si intende rivolto a fruitori di altissimo livello in contesti internazionali di lusso.
Se ancora non ci conosciamo per la prima volta è richiesta una caparra del 50% a titolo di prenotazione, sicurezza e spese di viaggio.
Fees are NOT negotiable and 50% deposit as reservation and booking is ALWAYS REQUIRED for 1st time clients.
Deposit Upfront Payment has to be make in CRYPTOCURRENCY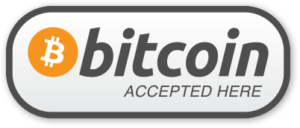 I can only accept cash or credit cards, not cheques unfortunately. I can accept foreign currency (Euros and GB Pounds) on prior arrangement before the meeting. I find it best to deal with the financial matters at the beginning of any meeting, to avoid any embarrassment that may arise.

For national/international engagements travel expenses-fly ticket cost must be paid in advance by Western Union, unless I'm already touring there.