International Travel Arrangements
Guideline
Are you seeking a no strings attached mutually beneficial arrangement? Or perhaps you would like to share your vacation with an elegant and beautiful companion? Do you have a business trip coming up that would be so much more enjoyable with the company of a special lady or maybe you are visiting a new city and require a tour guide or dinner date partner? Then read our guidelines!
re lady's terms about reservation & booking
If a deposit or dowpayment is required by your female companion to cover travel expenses to get you or as reservation and booking, you the travel sponsor must request that she provide you with her METHONDS information within the first few days of making contact. INTERNATIONAL ESCORTS USUALLY USE BITCOINS.
usually within the first few days of making contact will be required to settle any required reservation requests that the lady has noted on her profile.

Any allowance requirements should be met before you are due to travel together and never after the trip.
deposit upfront payment
ALL LADIES DISPLAYED HERE are international escorts, they travel nationally and internationally to visit the clients on pre-booked meetings only. all of them ask for a deposit for 1st time clients
deposit is usually asked to be sent in bitcoin, please read carefully "TERMS FOR BOOKINGS" section in ladies personal websites
deposits are usually asked in:
- bitcoin from digital wallet (coinbase or others)
- bitcoin in cash by bitcoin atm all over the world
- bitcoin by credit card via visa + wirex account
ask ladies for details
ladies dont make any meeting if no deposit is given from 1st time clients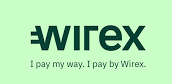 delaying in making reservation & booking
Be aware that delaying this may lead to your companion considering your invitation to be unconfirmed and she could (in a worst case scenario) make other arrangements for those dates.
negotiate terms and fees
Do not attempt to negotiate your companion's compensation, spending money or allowance requirements if they are clearly stated on her profile.
responsability in travel expenses
All travel and trip expenses are the responsibility of the Travel Sponsor including all transportation, accommodation, excursions, entertainment, food & beverages.
send a trip inviting to ladies
contact the lady with a complete invitation form which provides her with details about you and your proposed trip, so that you can make arrangements between yourselves and become better aquainted before your time together.
Gentlemen, you receive your companion's private contact information (or will find it displayed in their personal websites) in order to finalise arrangements and become acquainted.
This does not make it acceptable to email, phone or message everyday because this is more likely to be annoying rather than endearing.
contacting ladies for phone sex before the meeting
this does not make it acceptable to call you female companion for phone sex or "horny chat" as well.
neither before nor once you have done a reservation & booking.
please be polite and keep a respectful distance until your arranged date.
Top-Class-Escort.com is an Elite EscortDirectory catering to clients throughout Europe, America and Asia. We are a highly discreet and confidential matchmaking International Escort Site aimed at successful affluent Gentlemen and beautiful young women who share a common goal of meeting an Elite partner for travel and romance.
Discreet, upscale and confidential.
OUR WEBSITE HAS BEEN AFFECTED SEVERAL TIMES by CONTENT THEFT, CONTENTS COPY and COPYRIGHT INFRINGEMENTS.
Our contents and graphics, such as banners, layout, html code, pictures, fonts, has been STOLEN and COPIED on other websites several times, and COPIES OF THIS WEBSITE has been made and put online as well on other Websites that ARE NOT RELATED TO Top-Class-Escort.com.

ALL MATERIAL ON THIS SITE IS COPYRIGHTED © and REGISTERED!

DON'T STEAL our Contents & Graphics, DON'T COPY our Material in other Websites:
ALL COPYRIGHT © VIOLATIONS AND CONTENTS THEFTS WILL BE REPORTED TO YOUR HOSTING SERVICE!!

TO USERS AND VISITORS: If you see our contents, graphics, banners & layout on other websites please REPORT TO US, THANKS.
topclassescortcom@gmail.com